Posted on Apr 09, 2011 by KCA Krazed
It's time to say farewell to KCA 2011 (tear!!). We laughed, we cried (from laughing so hard), we sang, and we slimed. But the Orange Carpet is all rolled up, and we have to move on (until 2012 at least). But before we do, let's take a little trip down memory lane and reflect upon this year's best moments. Here's a little list of what we'll remember most about KCA 2011.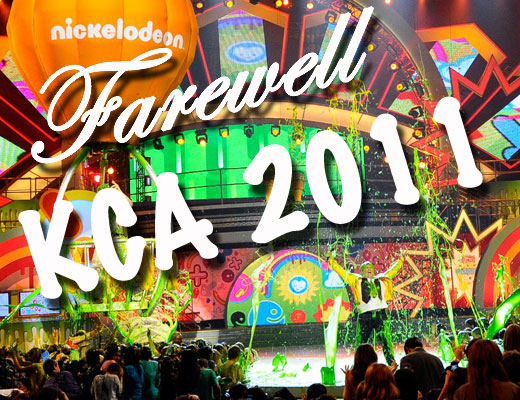 The Funniest Frontman:
Two words...Jack Black. This guy never fails in funny and this year's KCAs were no exception. We got to take a backseat on this hilarious host's monster truck journey, and it was a wild ride! From taking the stage for a
"Jack" Eyed Peas performance
, to the most epic slime finale of all time, this is definitely one for the host history books. Hats off to you, Jack, for making this year unforgettable.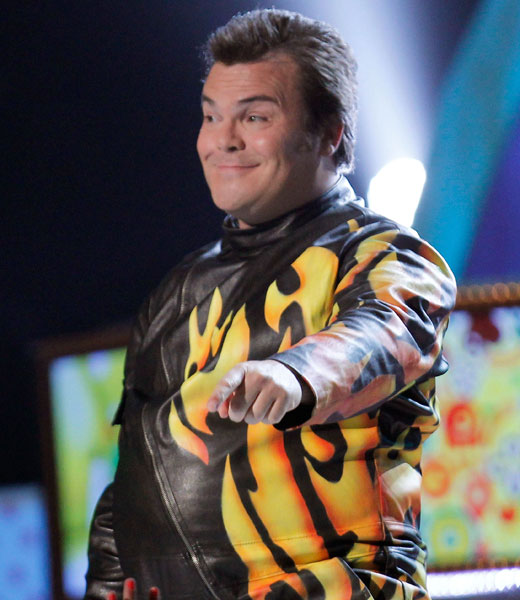 The Loudest Laughs:
This year we LOL'ed like we've never LOL'ed before. From dishing about Justin Bieber's pranks and Katy Perry's fun fashion, to Russell Brand's surprise sliming on KCA night, it took just about everything we had in us to NOT pee our pants (that would have been embarrassing). Cheers to you, KCAs, for giving us the funniest year yet!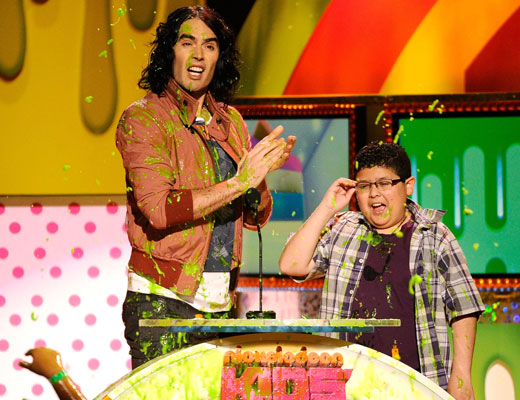 The Starriest Celebs:
Jaden Smith, Joe Jonas, Selena Gomez, Jack Black, The Black Eyed Peas, Victoria Justice...The list goes on and on. This year was jammed-packed with the sweetest celebs and we had a total blast following their fancy-shoed footsteps on and off the Orange Carpet. We scoped out their style, listened in on their jokes, and even got a front row seat to their big show. We'll never forget the moments we shared with these rad rockstars.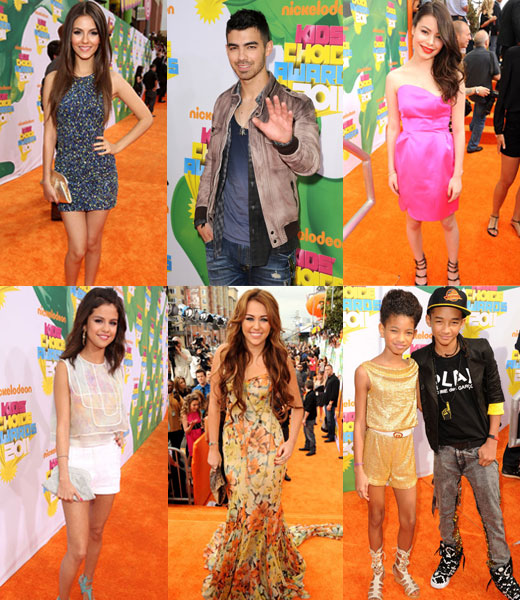 The Slurpiest Slime:
Between
surprise slimings
,
audience slimings
,
supermodel slimings
, and
Snoop slimings
, this year's awards were truly the gooiest! The KCA monster slime truck even soared over a giant blimp and into a pool of slime! And do you remember when
the slime went MISSING
?! Thank goodness we solved that slime crime (wink, wink). Well, now we're giving a special thanks to the goo gods for bringing us the slimiest year yet. Ahh, this year was just the goo-reatest, wasn't it?
Well, there you have it. The 2011 KCAs are kaput, and boy were they a blast! Thanks for tuning in, and thanks for stopping by. From KCA Krazed, KCA Kutie, KCA Krush, and KCA Kid...we're signing off...until next year that is:).
P.S. Next year is our BIG 25TH anniversary so you can bet it will be awesomer, funnier, and of course, slimier than ever before. We're already gearing up for 2012 Kids' Choice Awards!!! Slime you then!