iCarly iOMG Premieres Tomorrow!
Posted on Apr 08, 2011 by KCA Krush
Tomorrow just can't get here soon enough! iCarly is all new tomorrow at 8/7c, and we're in for some serious OMGing. Check out this preview and get excited (we know we are)!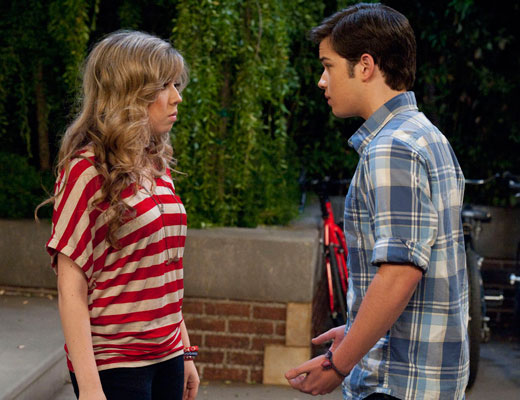 O...M...G!! What's going to happen?! We just can't wait another second to find out...Well at least there's only 24 hours (and counting) until the secrets are revealed! So get ready Seddie, Creddie (and Brad...?) fans, because tomorrow is going to be OMG ah-mazing!
Wanna relive your favorite OMG moments from iCarly to get ready for tomorrow's show? Play this iCarly game now. The episodes you vote for in the game will air in a 3-hour marathon tomorrow before the big show! And check out this flipbook of sneak peek iOMG photos!
Premieres April 16!

Between school and fighting villains, these Supah Ninjas are in for one tough battle.