Pixie Lott on the KCA Orange Carpet
Posted on Apr 09, 2011 by KCA Kutie
Pixie Lott is a singing superstar and an Orange Carpet queen! Just look at this adorable dress she wore to the KCAs this year! We caught up with this KCA cutie on the Orange Carpet and here's what she had to say...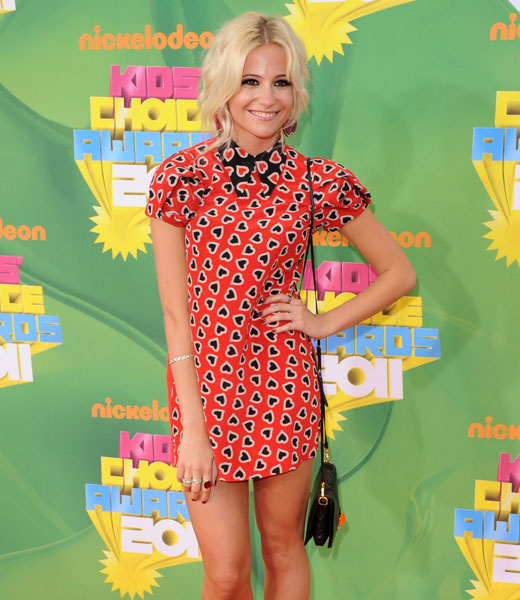 Nick: Is this your first KCAs?
Pixie: I came last year! It was so much fun! I'm excited to see the awards and the performances. The BEP are performing I hear, so I'm looking forward to that!

Nick:Which KCA category would you want to win?
Pixie: Best Musician or something like that!

Nick: What are your fave Nick shows?
Pixie: I used to watch Nick all the time. I still watch Drake and Josh.

Nick: Do you want to get slimed?
Pixie: It does look like quite a lot of fun but you have to change after and I don't have a change of clothes!

Note to celebs: bringing extra dresses to the KCAs is optional and encouraged!