Jim Carrey's Surprise Slimy Appearance
Posted on Apr 02, 2011 by KCA Kid
No matter how much he wanted to be, Jim Carrey was NOT, in fact, nominated for a Kids' Choice Award this year. But that didn't mean that he didn't show up anyway! He arrived in a giant hot air balloon and parachuted down into the crowd at the KCAs, demanding that he win the blimp for Favorite Actor of All-Time in the Universe. Ha! As if there were a category that cool! Don't worry -- Jack Black let Jim down lightly -- he only slimed him silly!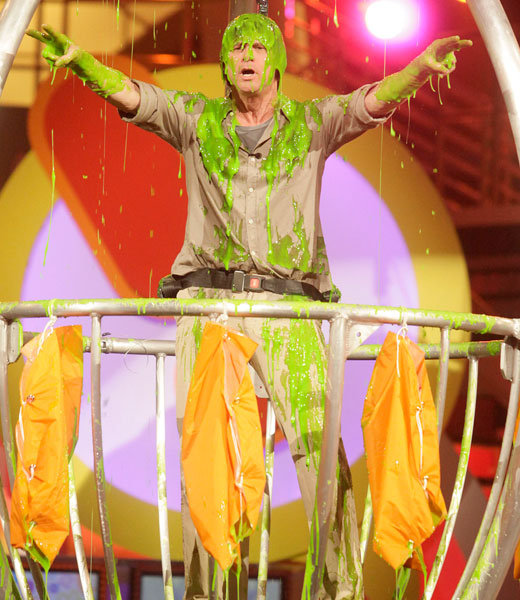 Jim got revenge on Jack the Slimer by sliming him right back! We love a good slime fight, don't you?
Tell us what YOU thought of Jim's surprise appearance in the comments!
Premieres April 16!

Between school and fighting villains, these Supah Ninjas are in for one tough battle.