Willow Smith and Jeff Sutphen on the Orange Carpet
Posted on Apr 08, 2011 by KCA Kid
It's gotta be tough growing up in the spotlight with two famous parents and a newly famous brother... OK, by tough, we mean AWESOME! How cool must it be to have family dinner at the Smith house?
Willow Smith and her brother Jaden Smith both had huge nights at the 2011 Kids' Choice Awards. Jaden's flick, The Karate Kid, won for Favorite Movie and Willow performed two songs while wearing a tutu and flying high over the audience. Does it get any more fun?!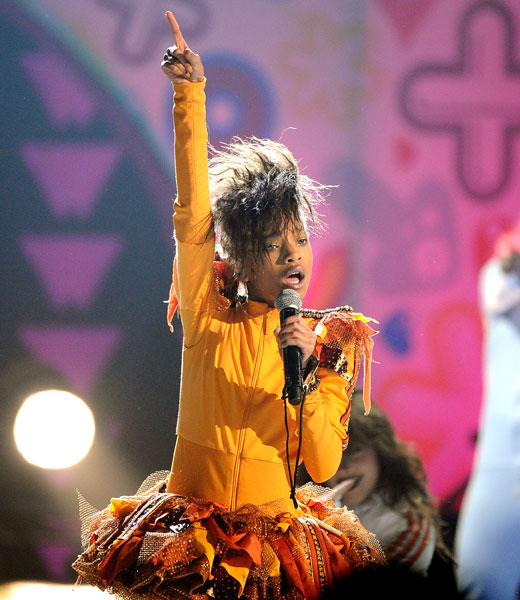 But is there any sibling rivalry between these two new talents? Jeff Sutphen asked Willow on the Orange Carpet about whether or not she voted for Jaden. Her response? "I hope he's winning." Make of that what you will, but we think Willow and Jaden are brother and sister and BFFs, too. What do you think? Watch the interview and decide for yourselves!
Premieres April 16!

Between school and fighting villains, these Supah Ninjas are in for one tough battle.