What's it like to live in a house in the Hollywood hills? Well, here's your chance to hear all about it from one of Tinsel Town's hippest super stars! Ariana Grande's opening up the doors of her pad and allowing us in for a personal tour! Check it out.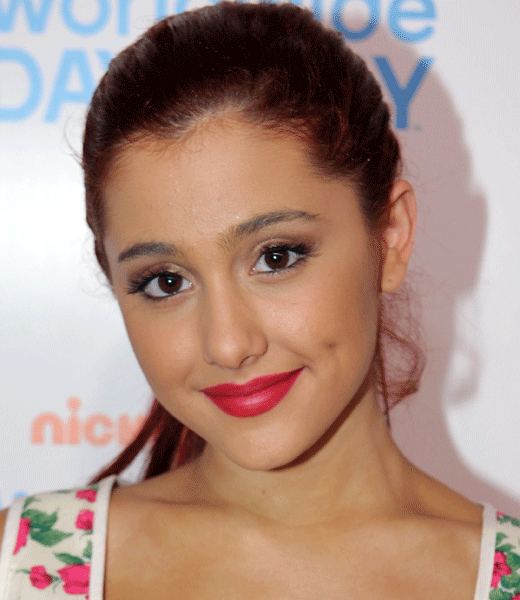 Since scoring her role as Cat on Victorious, Ariana Grande has settled into a beautiful home (close to set) in the hills of Hollywood. But just 'cause she's living in a lavish celebrity pad, doesn't mean she's free from spooky basement monsters. While taking Cambio for a tour of her crib, she showed off everything from her front door walkway to what lies beneath the dark and creepy cellar steps...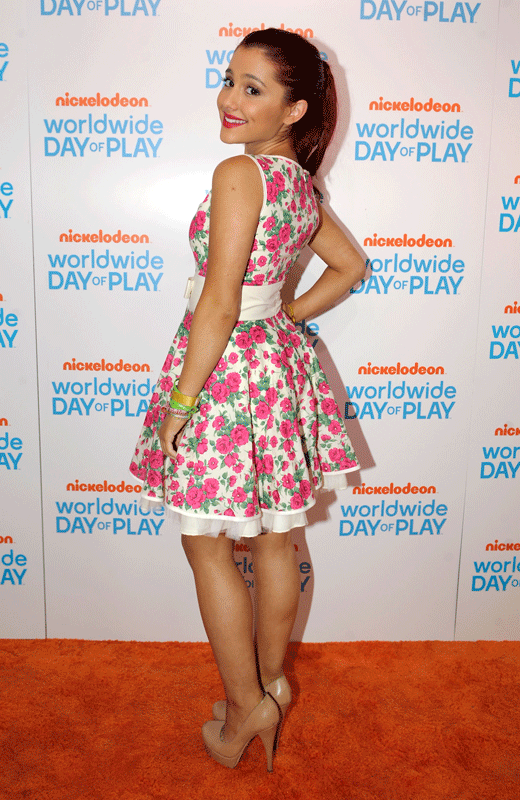 Ariana met the camera crew with a smile and led them into the front foyer of her home. "As soon as you come in, there's a guest book that my friend Robert just gave to us," Ariana said. "And all my friends have signed it. It's very fun." But we spotted something on the table that looked a little familiar! "This is a centerpiece from a table from the Kids' Choice Awards the first time out," Ariana admitted. "And we actually took it. I don't even know if anyone noticed, but, oops!" That's okay Ariana, your secret souvenir is all gravy with us!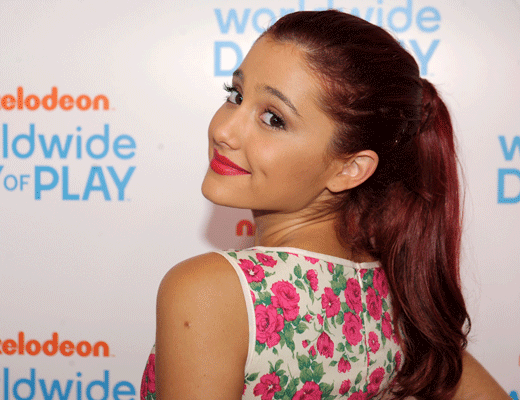 Then Ariana led her onlookers into the kitchen, stocked with pots, pans, and her adorable chef's apron. "I don't do a lot of baking," she said. "But whenever my lemons that grow outside are in season, I pick them and I make lemon meringue pie."
And that bit of baking expertise may come in handy when it comes time to ward off the creepy critters that lie beneath the Grande staircase. While peering into her house's basement, she said. "There's suitcases down there now. But usually, there's monsters!"
Gahh! It looks like even celebrity homes aren't safe from the boogery beasts. But hey, maybe her cellar dweller is actually quite friendly. You never know!