Slime, slime, and more slime! We were shocked that these celebs were cool with being slimed from head to toe. Check out our top 5 shocking moments from past KCAs'!
The Kids' Choice Awards has many unexpected moments and slime almost always plays a part! We're counting down the top 5 most hilariously shocking moments from KCAs' of years past. Let's kick it off with some slime!
5. Twice the Mess: What's more fun than one celeb getting slimed? Two celebs getting slimed that just so happen to look exactly alike! The Olsens are known for their sharp sense of style, but in this slimey pic, we think they might be having a rough fashion day, don't cha think?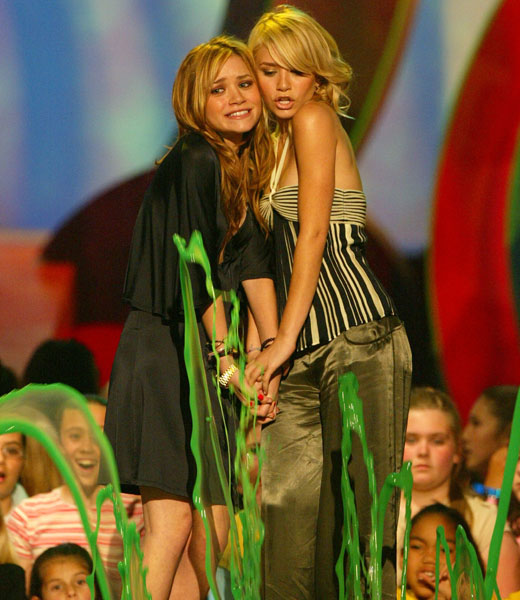 4. High-Flying Slime: Apolo Ohno might be known to most as an Olympic speed skater, but to us, he'll always be that guy who flew a bajillion feet in the air into a large tub of slime. It's true! We have the photo to prove it!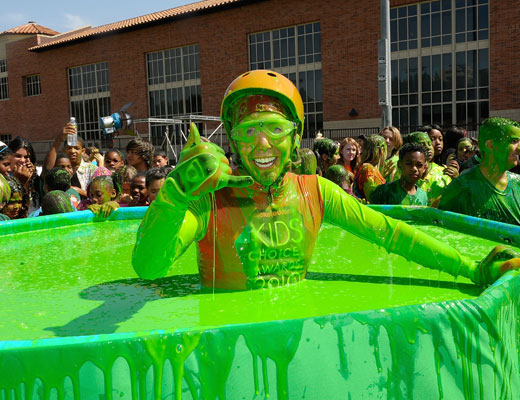 3. Jumping for Slime: When bungee jumping world record holder Ron Jones decided to jump into 8,000 gallons of slime, we were shocked, surprised, and smiling. Perfect combo!
2. Begging for Slime: Jack Black and Orlando Bloom basically had to beg to be slimed in this super funny clip. Thank goodness they strapped themselves in!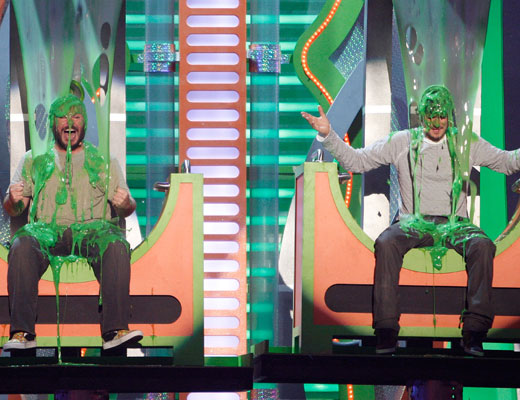 1. Slime-in-the-Box: KCA nominee Katy Perry performs wild stunts in her performances, but it seems like we got her pretty bad when we slimed her in this little jack-in-the-box! Even Jonah Hill couldn't help but laugh at her misfortune. Check out this list-topper!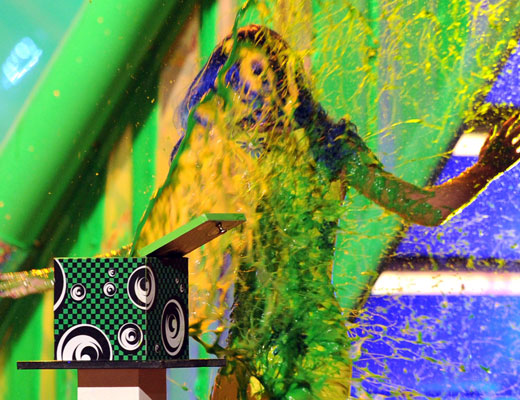 For more slime, be sure to tune into the KCAs on April 2nd!