If you're ready to start the year off right with a brand-new fresh look, then look here! The Nick celebs are already stylin' it up with awesome trends, so get ready to take notes. Check out fresh 2013 fashions from the stars, right here!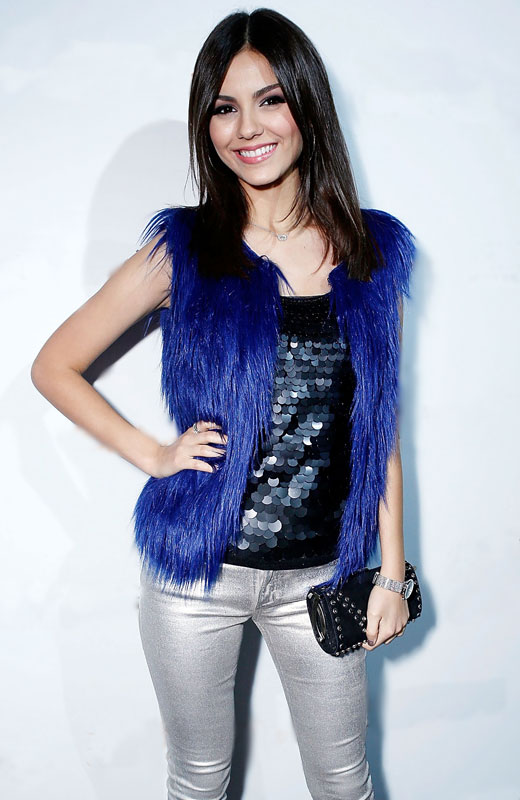 We love the new year because it means we get to see our trendy stars start the year off right by rocking all new fashions! This year, the style on the streets seems to be sequins and sparkles for girls and bold patterned shirts for guys...but don't take it from us. See for yourself by checking out these pics!
One thing that we love about Victoria Justice is her bright personality. And this year, she's complementing her swag with super fun fashion pieces! Metallic gray pants aren't easy to pull off, but when paired with a sequin and a matching clutch, you're guaranteed a look that's both spiffy and unique. Just take it from Vic!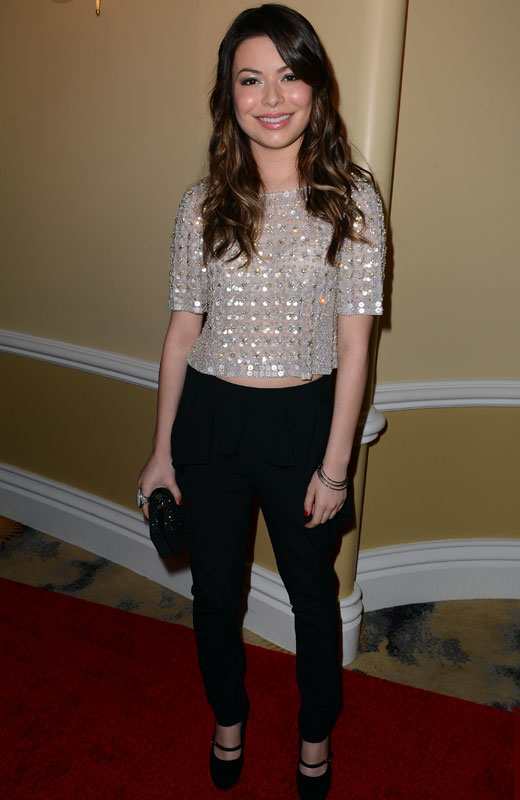 Miranda Cosgrove may be off to college, but that doesn't mean she doesn't have time to look fab this year! Flirty ruffles are the perfect way to take the 'blah' out of ordinary black slacks and her shiny top adds a little touch of fun.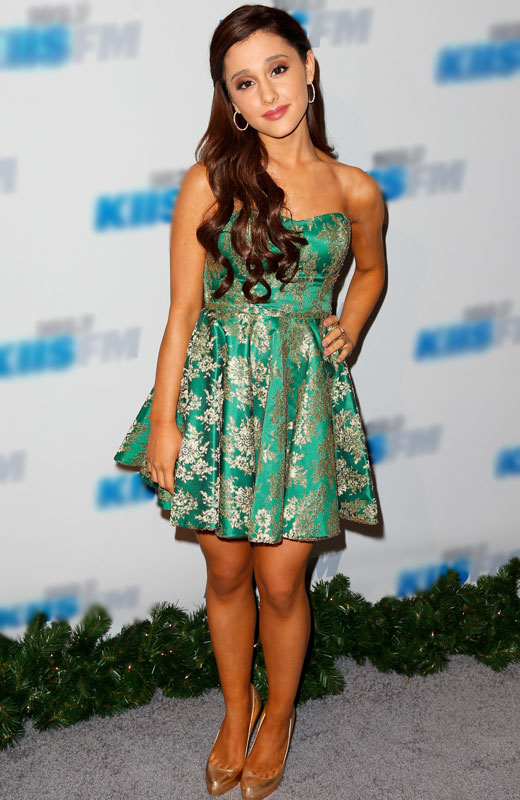 But if dresses are more your thing, then look no further than Ariana Grande! A sweetheart neckline in a gorgeous color and bold, sparkly pattern is the perfect way to step into the 2013 scene! Just don't forget the matching clutch and accessories.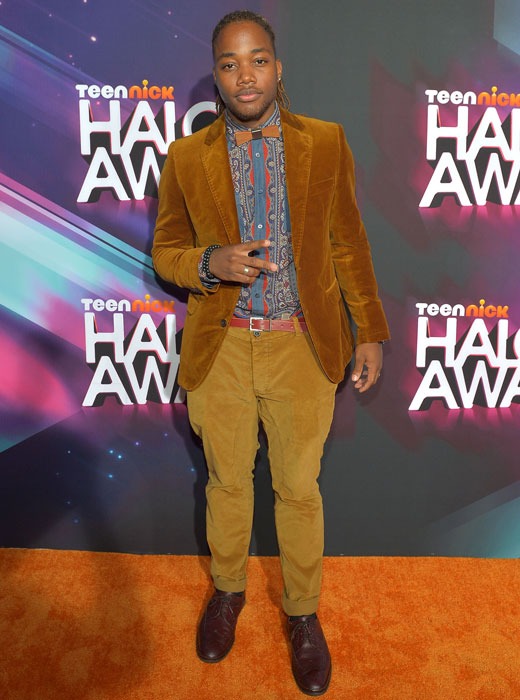 Bold shirts and solid blazers are in and Leon Thomas is making sure he's playing the part of trendsetter! He toned down his lively button-up with a warm, suede blazer, and added a matching bow tie for full effect.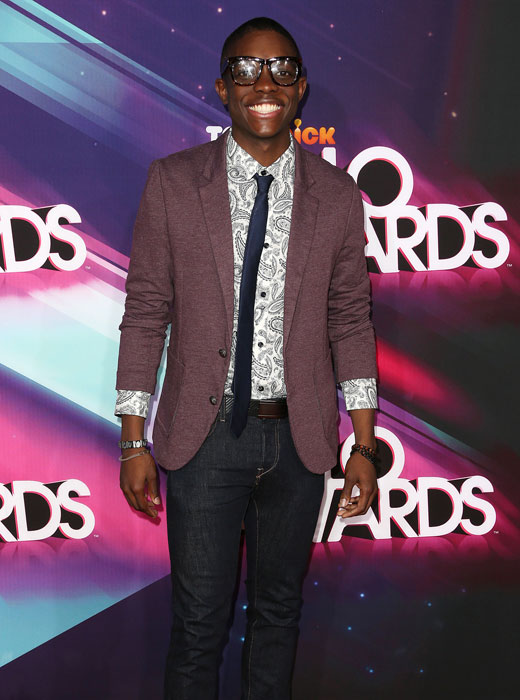 Let's not forget Supah Ninjas star, Carlos Knight! Opting for a longer tie, he styled out with a crisp, fun button-up and paired it with a mauve blazer. Oh, and the over-sized glasses? so in this year.
Next time you go shopping, you'll be all set to look like your favorite stars. Just watch out for the paparazzi. They'll be in a frenzy to catch you rocking these sweet new styles!