A Kids' Guide to Black Joy & Well-being
From positive affirmations to words of wisdom from the cast of That Girl Lay-Lay, here's our guide to taking good care of yourself!
Download!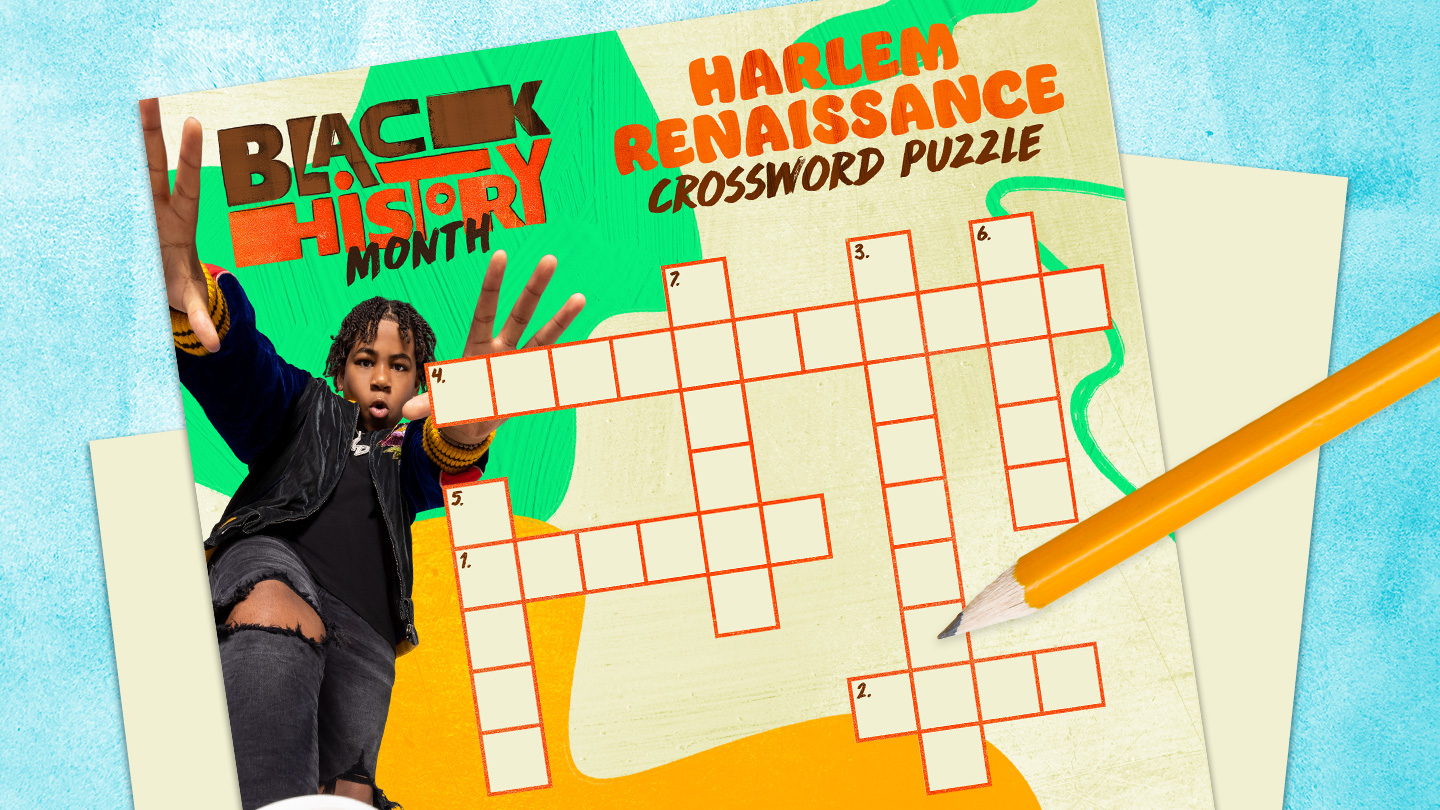 Young Dylan's Harlem Renaissance Crossword
Do you know the title of Langston Hughes' most famous poem? Who the first woman to become a millionaire in America was? Give your brain a stretch and brush up on your Harlem Renaissance history!
Download!
Answer Key
Good Morning, Sunshine
Time to rise, you're full of potential and full of surprise!
Little Lens: Everyday Life Through The Eyes Of Black Children
Black History: Story of the People
Say it loud and proud with this bop from Idris Goodwin.
Positively Black!
Be proud of who you are! Let's celebrate Black History Month by uplifting each other through positive affirmations.
Mental Health In
The Black Community
The cast of That Girl Lay Lay – Alaya High, Gabrielle Nevaeh Greene, Tiffany Daniels, Thomas Hobson, and Peyton Perrine III – talk about how they stay connected with themselves and others through activities like family time, meditation, staying active, and journaling.
Mental Health With The Cast Of That Girl Lay Lay
The Importance Of Mental Health
Stay Connected!
Take A Break!
Making A Joy List
Know Your Crown
NOGGIN x Alvin Ailey: That Is Why We Dance
On Juneteenth, we dance to celebrate freedom!
Celebrating Black Excellence
Understanding Black Poetry Day With Clyde!
Dr. Terrance Roberts On The Little Rock 9
Childhood Photos: Even the biggest heroes started out little.
The History Behind The Raised Fist
Nick Partners With HBCUs!